About the John Conley, MD Lecture on Medical Ethics
This award, named for an esteemed leader in our specialty, is based on Dr. John Conley's passion for head and neck surgery and belief in the professionalism of the practice of medicine. He was dedicated to the highest standard of moral and ethical behavior from physicians.
2021 Lecturer
Health Equity as the Bullseye of the Quadruple Aim: A Social and Moral Imperative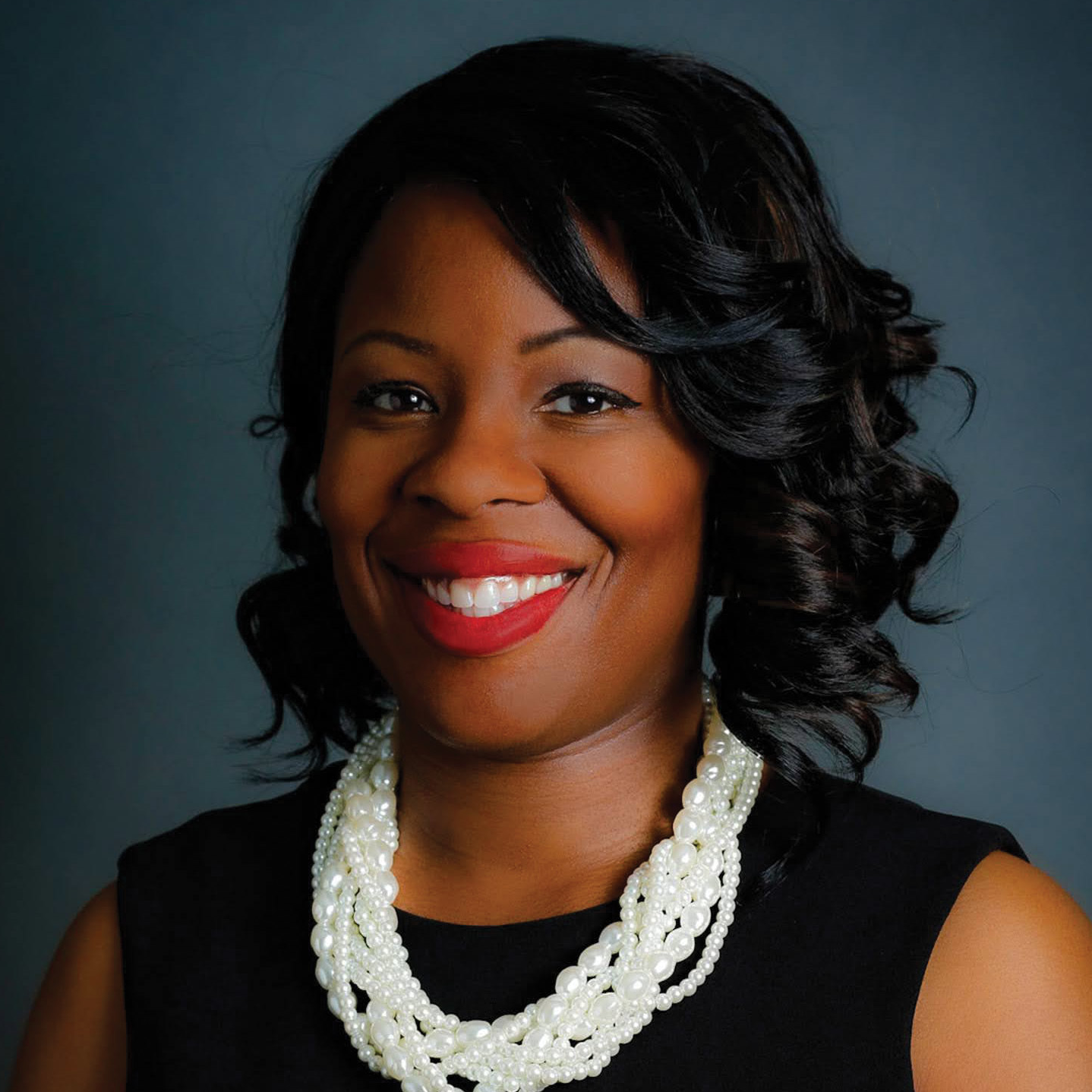 J. Nwando (Onyejekwe) Olayiwola, MD, is the chief health equity officer and senior vice president of Humana, Inc., and is an adjunct professor at The Ohio State University College of Medicine Department of Family and Community Medicine and The Ohio State University College of Public Health. She also serves as a family physician at the Heart of Ohio Community Health Center.
Throughout her career, Dr. Olayiwola has championed health equity. In her current role at Humana, she is responsible for setting a health equity agenda and strategy to promote health equity across the business. At Ohio State, she serves as a faculty advisor on anti-oppression, health disparities, and health equity research, programs, and policies. She is also the co-chair of the Ohio State Medical Center's Anti-Racism Action Plan Oversight Committee.
Dr. Olayiwola's expertise also encompasses COVID-19-related telehealth expansion, primary care operations, and improving the digital divide.
She received her bachelor's degree from Ohio State and her medical degree from Ohio State/Cleveland Clinic Foundation. She completed her residency in family medicine at Columbia University and New York Presbyterian Hospital. Dr. Olayiwola completed a Commonwealth Fund/Harvard University Fellowship in minority health policy at Harvard Medical School and received a master's degree in public health from the Harvard School of Public Health.
Previous Lecturers:
2020: Anand K. Devaiah, MD
2019: Dana M. Thompson, MD, MS
2018: Ronald Kuppersmith, MD, MBA
2017: Michael M. Johns III, MD
2016: G. Richard Holt, MD, D-BE, MSE, MPH
2015: G. Scott Morris, MD, M.Div.
2014: Rosemary Gibson
2013: Nancy L. Snyderman, MD
2012: Itzhak Brook, MD
2011: Marlee Matlin
2010: Gerald S. Healy, MD
2009: Arthur L. Caplan, PhD
2008: Nancy M. Kane, DMA
2007: William G. Enright, PhD
2006: Thomas R. Russell, MD, FACS
2005: Harvey V. Fineberg, MD, PhD
2004: Her Majesty Queen Noor
2003: Arthur S. Levine, MD
2002: Rev. Professor Peter J. Gomes
2001: Daniel P. Sulmasy, OFM, MD, PhD
2000: Pastor James D. Miller, PhD
1999: C. Everett Koop, MD, ScD
1998: Rev. Dr. Robert Schuller
1997: Leo J. O'Donovan, SJ
1996: Lasalle D. Leffall, Jr., MD
1995: Thomas E. Starzl, MD, PhD
1994: Bruce N. Ames, PhD
1993: Benjamin Carson, Sr., MD
1992: John Fletcher
1991: Leland R. Kaiser, PhD
1990: Edmund D. Pelligrino, PhD
1989: Louis Sullivan, MD
1988: John McLaughlin, PhD
1987: Mark Medoff
1986: Morris B. Abram, JD