About the Howard P. House, MD Memorial Lecture for Advances in Otology
Howard P. House, MD's name stands out among those viewed as legends within our specialty. His passion for sharing knowledge through research and education is the reason we honor him through the establishment of a lectureship and to ensure that Dr. House's desire to share knowledge on a global plane continues. This award is presented in odd-numbered years only.
2021 Lecturer
Transforming Health Through the Convergence of Technology, Information, and Life Sciences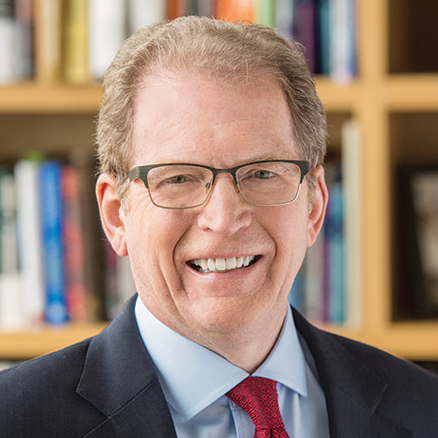 Lloyd B. Minor, MD, is the Carl and Elizabeth Naumann Dean of Stanford University School of Medicine. He also serves as a professor of otolaryngology-head and neck surgery and, by courtesy, professor of Bioengineering and of Neurobiology at Stanford.
Dr. Minor's research interests focus on balance and inner ear disorders. His work has identified adaptive mechanisms responsible for compensation to vestibular injury in a model system for studies of motor learning (the vestibulo-ocular reflex). He and his colleagues discovered superior canal dehiscence syndrome. In 1998 they published a description of the clinical manifestations of the syndrome and related its cause to an opening in the bone covering the superior canal. He developed a surgical procedure that corrects the problem and alleviates symptoms.
Prior to joining Stanford, Dr. Minor became provost of Johns Hopkins University in 2009 where he also served as chair of the Department of Otolaryngology–Head and Neck Surgery and otolaryngologist-in-chief at Johns Hopkins Hospital.
Dr. Minor received his bachelor's and medical degrees from Brown University. He completed a residency at Duke University Medical Center and a research fellowship at the University of Chicago. He then completed a clinical fellowship at The Otology Group and The EAR Foundation in Nashville, Tennessee.
Previous Lecturers:
2019: Andrea Vambutas, MD
2017: Herbert Silverstein, MD, FACS
2015: Konstantina M. Stankovic, MD, PhD
2013: Derald E. Brackmann, MD
2011: Professor Vittorio Colletti
2010: Rodney C. Perkins, MD
2009: Michael E. Glasscock III, MD
2008: John W. House, MD, on behalf of William F. House, DDS, MD