About the H. Bryan Neel III, MD, PhD Distinguished Research Lecture
Funded by the Neel family and friends, the H. Bryan Neel III, MD, PhD Distinguished Research Lecture was established in 1993 to disseminate information regarding new developments in biomedical science to the otolaryngologic community and has been a special feature of the AAO-HNSF Annual Meeting & OTO Experience.
2021 Lecturer
Idiopathic Subglottic Stenosis Arises at the Interface of Host and Pathogen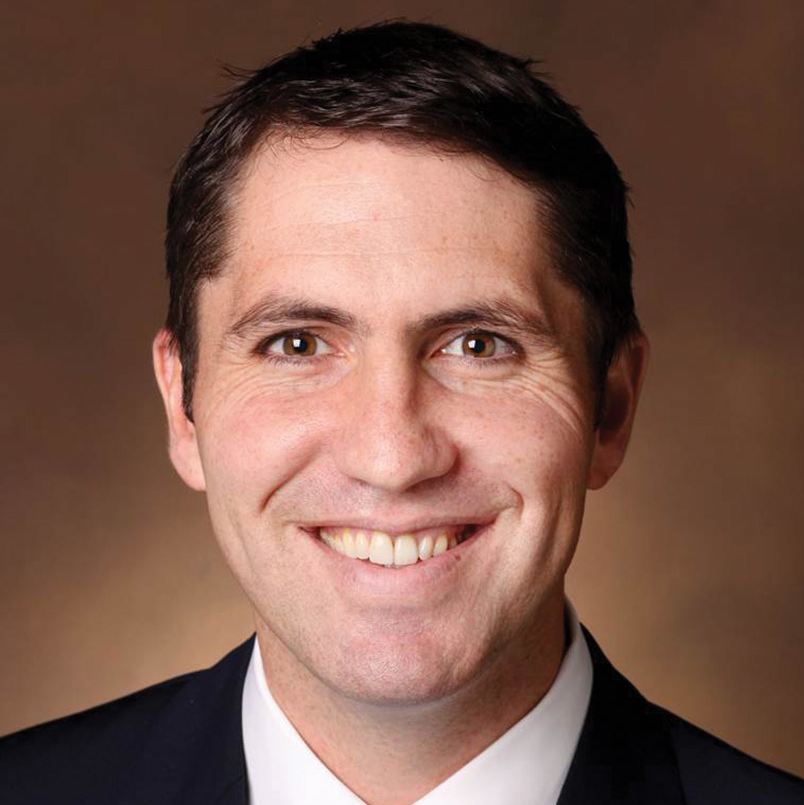 Alexander H. Gelbard, MD, is an associate professor of Otolaryngology-Head and Neck Surgery at Vanderbilt University in Nashville, Tennessee, where he serves as the codirector of the Vanderbilt Center for Complex Airway Reconstruction. He is also the managing director of the North American Airway Collaborative, a multi-institution consortium with 40 participating centers in the United States and Europe that works to exchange information about the treatment of airway disease.
Dr. Gelbard's research focuses on laryngeal and tracheal disease. He is a National Institutes of Health principal investigator studying the immunologic mechanisms underlying benign laryngeal and tracheal disease. He is also the principal investigator on a prospective multi-institutional study of idiopathic subglottic stenosis. In addition, Dr. Gelbard has authored numerous peer-reviewed articles and book chapters and lectures internationally on adult airway disease.
He received his bachelor's degree from Stanford University and earned his medical degree from Tulane School of Medicine. Dr. Gelbard completed an internship and his residency at the Baylor College of Medicine. He then completed a postdoctoral research fellowship in immunology at the MD Anderson Cancer Center as well as a clinical fellowship in laryngeal surgery at Vanderbilt School of Medicine.
Previous Lecturers:
2020: Glenn E. Green, MD
2019: Baran D. Sumer, MD, FACS
2018: Nikolas H. Blevins, MD
2017: Thomas Lee, MD
2016: Martha J. Somerman, D.D.S., Ph.D.
2015: Lloyd B. Minor, MD
2014: Carter Van Waes, MD
2013: Martin A. Birchall, MD
2012: Allan I. Pack, MD, PhD
2011: James Christopher Post, MD, PhD
2010: Joseph P. Vacanti, MD
2009: Martin J. Burton, DM, FRCS
2008: Blake S. Wilson, BSEE and Richard T. Miyamoto, MD
2007: Elias A. Zerhouni, M.D.
2006: Robert McKinnon Califf, MD MACC
2005: Alfred E. Mann, PhD